Jason C. McSheene is currently a molecular biology PhD graduate student at Princeton University interested in developing his familiarity with healthcare industry. At Rochester Institute of Technology, he obtained a B.S. in Biomedical Sciences with a focus on human biology, pathophysiology, and biotechnology. Having always been interested in the interface between technology and people, he concentrated in Science, Technology, and Society, particularly bioethics, history of science, and cyborg theory. Jason has several varied laboratory experiences, ranging from bacterial genetics to tissue culture.  He genuinely believes the future of the biomedical device industry will include optional multifunction devices and hopes to be instrumental in this field. Jason's participation in the biomedical field is fueled by the desire to see biologically based artificial organs come to life; he would love to incorporate his biomedical research background with  into a career in the pharmaceutical or medical device field, focusing on new solutions for those living with chronic illnesses like nephropathies or diabetes.
At Princeton in the Burdine Lab, Jason studies the establishment of left-right asymmetry in vertebrate organ patterning and placement. As a senior member of the lab, he has intellectually prospered from mentoring and managing 5 graduate and 2 senior undergraduate students. In order to further fund his research, he obtained a 2013 United Negro College Fund-Merck Science Initiative Graduate Fellowship. Outside of research, Jason knows the importance of work culture and actively takes part in departmental activities, such as organizing and hosting the weekly Graduate Student Colloquium, where students could practice their presentation skills in front of a constructive and caring audience. He also served as the Logistics Officer for the Molecular Biology Graduate Student Outreach Program, participating in the 2010 and 2012 USA Science and Engineering Festivals in Washington, D.C. To increase scientific literacy within the non-scientist population, he worked with Princeton's Council on Science and Technology to reorganize the Molecular Biology 101 course, effectively increasing student participation in a class geared towards non-science majors. In recognition for his involvement in teaching, mentoring, and departmental culture, he received the Thomas J. Silhavy Award for Graduate Student Advocacy from the Princeton University Department of Molecular Biology.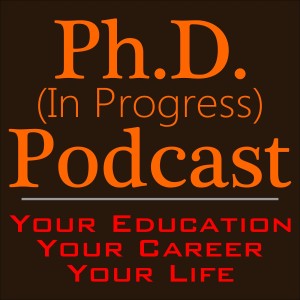 In 2014, Jason started the PhD (In Progress) Podcast, a resource for future/current/former grad students to improve their education, their careers, and their lives. He edits, produces, caters, and co-hosts with classmates Abigail Sporer and Nikhil Deshmukh. The show can be found at PhDinProgress.com.
On a more personal note, Jason is a proud to be a huge nerd! He draws inspiration from novels, movies, animated series, and video games. Podcasts and audiobooks are the preferred media for learning more about his interests of self-development, world religions, management, news, and gaming. Here are a few of his favorite things: Fullmetal Alchemist, Reasonable Doubts, Wait Wait! Don't Tell Me, StarCraft 2, Unbelievable?, The Walking Dead, and singing covers of 90s Pop/Rock songs. And all the coffee.