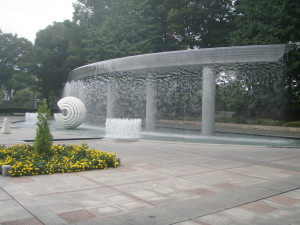 I spent the previous year training: training to find best practices, training to myself to make connections, and training myself to be better overall.
In preparing for my big job push, I'm flooded with all the advice I obtained… and it is a lot. There is such a thing as being "over prepared" but I do not think this is the case. Instead of being completely nervous, I'm actually quite excited.
From the world of academia I learned:
Patience
Teamwork
Humility
Through independent reading and listening to the materials of business leaders, I learned:
Value
Fulfillment
Strategy
Understanding
It is important to constantly self-assess and make corrections, so I have become very intimate with some of my weaknesses and continue to work on them. I'm not perfect (and I do not strive to be 'perfect', as it is an enemy to progress). However, in synthesis of many life lessons over the past 5 or 6 years, I did assemble this undeniably corny and oddly motivational acronym: CLAIM.
Contribute a healthy body of work to the human race by focusing on my strengths.
Leave a legacy for my decedents: Financially, ethically, philosophically, emotionally, intellectually, physically…
Appreciate the brief time I have and was granted; Do not waste time I did nothing to deserve.
Integrate my body and mind as fully as possible: exercise, meditation, self-awareness
Mend as many as possible by helping everyone defeat their struggles.
I think if I struggle in at least one of those themes in everything I do, I can die happy. Not everything will be a clear success, but as long as I incorporate CLAIM into each action, nothing shall be a complete failure. I will claim my life and help others in the process. Let's see how it goes!